Haipo Yang, founder of ViaBTC, one of the largest mining pools in the world, and CoinEx, a crypto exchange known for its focus on Bitcoin Cash-based trading, is a well-known but relatively quiet character in China's crypto circle. Typically, Yang doesn't talk that much about his journey launching the mining pool, nor about CoinEx, which launched in December 2017.
And he almost never speaks about his fervent support for BCH, a hard fork of Bitcoin, and his now even more enthusiastic belief in BSV.
Yet that's changing of late. Yang has been more active in recent months, participating in interviews about CoinEx and tweeting more frequently on Weibo, China's Twitter. He's been making controversial statements predicting the death of BTC, while supporting BCH and BSV on social media.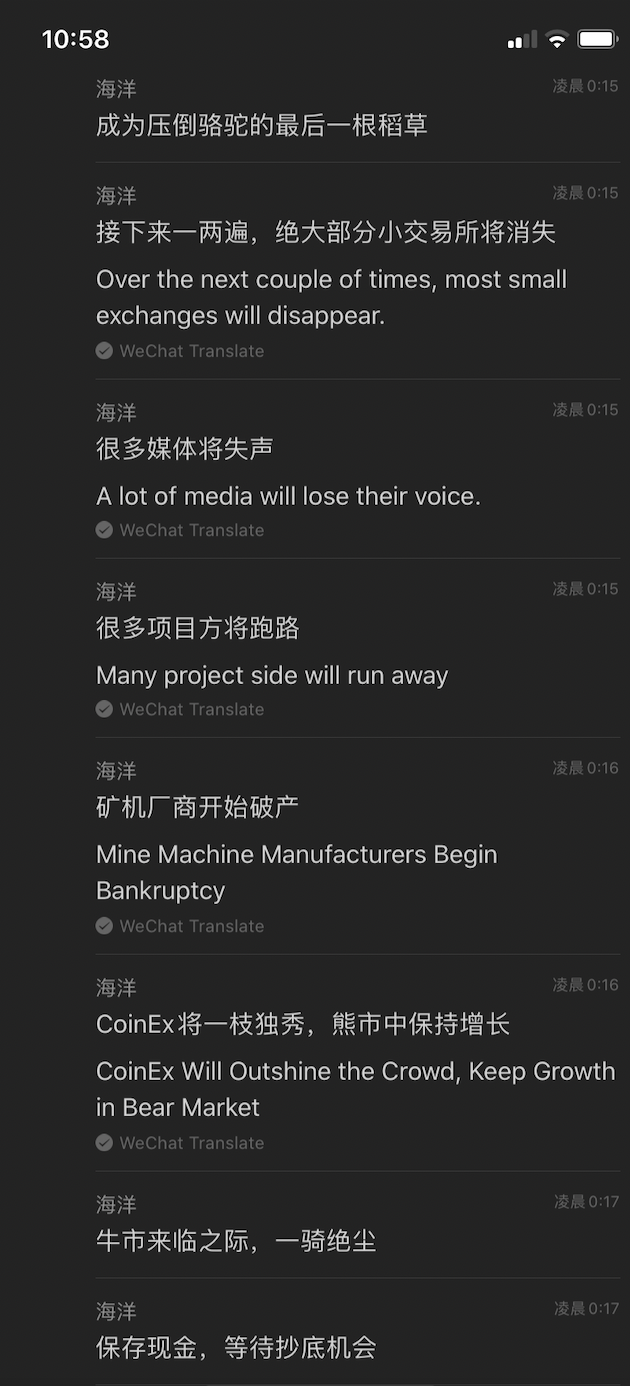 Recently, Yang told me that as a developer rather than a business person, he's never been comfortable speaking in public. However he's making an effort now to help publicize his renovation of CoinEx. So, for this week's da bing, I decided to chat with him and get a peek into the mind of a veteran crypto entrepreneur who's trying to make a personal, as well as a platform, comeback.
CoinEx's golden opportunity
The first hard fork of Bitcoin occurred in August, 2017 and created a new cryptocurrency called Bitcoin Cash. The fork was prompted by partisans, including Yang, who wanted bigger block sizes on the blockchain—the basic idea was that bigger blocks would enable more transactions per second and make Bitcoin Cash something people would actually use to buy things, rather than Bitcoin's more commonly perceived use as a store of value.
Yang added a tremendous amount of value to the mining scene in China. As a technical founder with has years of experience in big tech firms such as Tencent, Yang is proud of his #buidl skills. He developed most of the code in the early days of VicBTC, which became one of the biggest mining pools to this day.
Not satisfied with owning just a mining pool,Yang conceived of CoinEx, which was born in December of that year, specifically to carry on the mission of the newly forked Bitcoin Cash blockchain. As he got swept up in Bitcoin Cash enthusiasm, he even said that "BCH is bitcoin."
CoinEx's strategy was BCH-focused from day one; BCH was its base currency, meaning you could use it to buy and sell other currencies, such as Ethereum and Litecoin.
Interestingly, Jihan Wu, the co-founder of Bitcoin Exchange—himself a famous BCH supporter—was a big investor in the exchange. That made me wonder why he, Yang, and many other OG crypto miners, were so passionate about BCH. Was it just about bigger block sizes?
"Bigger block size means more users and use cases," Yang explained. The move to bigger block sizes was attractive to miners because they would facilitate more transactions. Miners make money on transaction fees, as well as mining blocks. Likewise, the network would arguably be more useful to people, who were…


Read more:The attempted come back of CoinEx, China's forked-Bitcoin exchange – Decrypt