In a Nutshell: Consumers have a number of options to choose from when it comes to buying and selling cryptocurrencies. Genesis Block differentiates itself from many crypto platforms with its bespoke over-the-counter (OTC) service with an entry point much lower than that of other OTC services. The company operates under the guidance of three main pillars: accessibility, trust and reliability, and community. It also provides crypto ATMs to help promote the widespread adoption of digital currencies. Genesis Block also prioritizes educating people about the world of cryptocurrencies, whether they are a client or not.
Cryptocurrency has been the subject of much debate among finance experts in recent years. Is it stable? Is it secure? Is it a sound investment? Will it see widespread adoption?
More than 10 years into its existence, and crypto appears to be here to stay, regardless of where economists may land on those questions.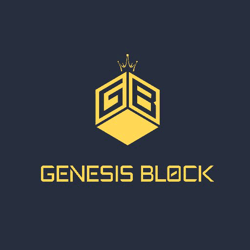 Crypto coins, exchanges, and other related platforms have been seemingly springing up left and right over the past couple of years. Some have proven to add value to the world of cryptocurrency, and others have faded away just as quickly as they appeared.
In any new industry, longevity often speaks to the stability and trustworthiness of a company. And Genesis Block has been in crypto almost since crypto was invented. The Hong Kong-based company launched in 2012 as a mining operation before evolving into the public-facing, over-the-counter (OTC) crypto trading platform that it is today.
The main difference between a standard cryptocurrency exchange and an OTC exchange is that the latter caters to institutional investors and high net worth individuals.
Genesis Block sets itself apart in the OTC market with a bespoke service with much lower entry-level investment amounts than many of its competitors. This falls in line with the company's mission to help make the world of cryptocurrency accessible to as many people as possible, according to Genesis Block.
We recently spoke with Genesis Block's CMO, John Keh, about the company's approach to crypto, including three main pillars that form the platform's foundation, ATM services, and its mission to educate people about crypto.
Keh said Genesis Block's three main brand pillars are accessibility, trust and reliability, and community.
"We want to make Bitcoin as accessible as possible," he said. "As far as the OTC service goes, our minimum buy-in is $100,000 Hong Kong dollars (about $12,700 U.S.) compared to our competitors where it's $100,000 U.S. — so that's more accessible by almost a factor of 8."
The company's approach to accessibility extends to its personalized customer service as well.
"Additionally, our team tries to make ourselves physically available to answer your questions as much as is humanly possible," according to the company. "If you ever have a question or comment, rest assured that a…


Read more:Genesis Block Offers a Reliable and Accessible OTC Crypto Trading Platform in China a