TunnelBear provides a reliable, beginner-friendly VPN service that operates across 23 locations, including Singapore, Europe, North America, Brazil, Australia, and others. It's certainly not the most advanced VPN on the market, but it does a great job of simplifying things for those with limited tech knowledge.
Overall, we like TunnelBear – the user interface is intuitive and it's backed by a neat no-logging policy and annual security audits by an independent auditor, but the lack of options might be restrictive for those whole want to delve deeper into their VPN.
In this TunnelBear review, we analyse everything you need to know about this VPN to help you make the decision on whether it's right for you.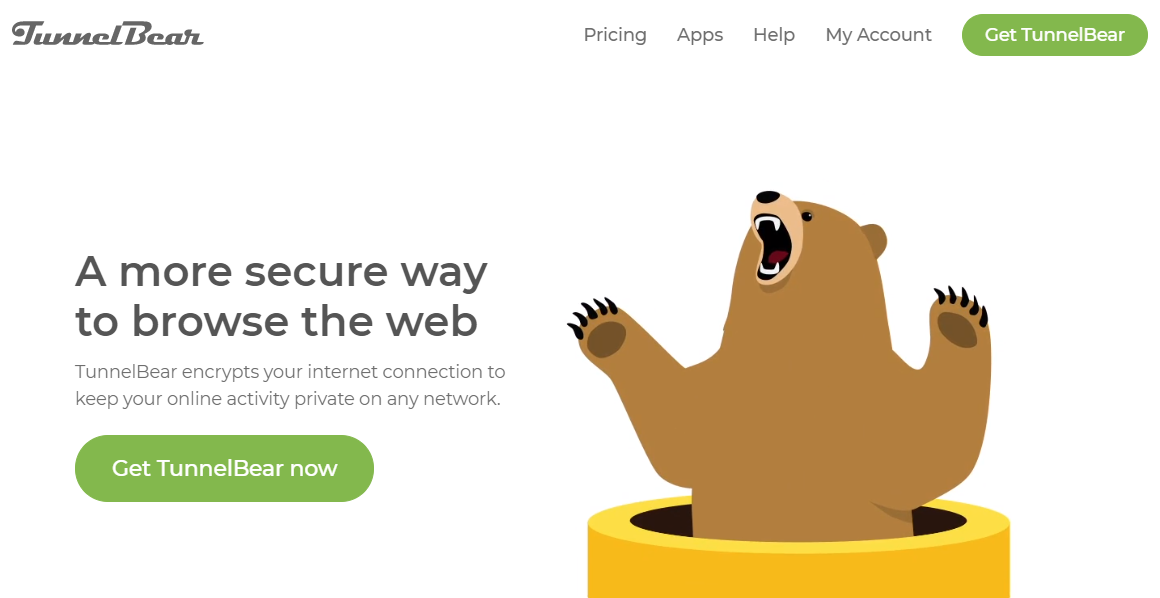 Plans and Pricing
There are three versions of TunnelBear available. You can get a basic free-forever option, an Unlimited plan that starts at $3.33 per month, and a Teams subscription that costs from $5.75 per month.
The free plan is very limited. It includes all the features found in the full version, but is capped at 500 MB of data per month. To put that into perspective, that's really only enough to test the program out, as it equates to roughly six hours of browsing or around half an hour of standard-definition video streaming. In its free form it's certainly not a great torrenting VPN.
Fortunately, you can upgrade to an Unlimited plan for just $3.33 per month with a three-year subscription. An annual plan will up the price to $4.99 a month, while if you choose to truly pay monthly, it'll be $9.99 a month. As suggested by the name, this plan includes unlimited data, along with priority support. If you sign up for a three-year plan, you'll also get access to the RememBear password manager (usually $2.50 per month), which adds a nice bit of value if you're in need of it.
If you're looking for a VPN for your small business, the Teams plan costs $5.57 per user, per month (with a minimum of two users). It comes with a range of VPN management tools, including an integrated management dashboard and centralized billing.
It's worth noting that there's no money-back guarantee, so we'd recommend trialling TunnelBear's free plan before committing to a paid plan. However, TunnelBear's FAQ has a note on refunds, saying they may be offered on a case-by-case basis. We reckon that if you asked very nicely, did it sooner rather than later and had a good reason, the 'friendly support bears' might take pity and offer you a refund – but neither we nor TunnelBear make any promises.
Finally, for those that want to pay anonymously, Bitcoin payments are available with annual subscriptions.
More: Save your money with the best cheap VPN
Features
Although TunnelBear is far from the most advanced VPN on the market, it still comes with plenty of great features. For starters, the VigilantBear setting allows you to set up an internet kill switch,…


Read more:TunnelBear review