As the world's nations and financial institutions plan their recovery from the unprecedented economic upheaval in the wake of the COVID-19 crisis, more and more people are turning to digital assets.
Cryptocurrency's extraordinary resilience during the coronavirus crisis has lent renewed vigor to central banks' plans to integrate digital currencies. Meanwhile, the younger generation is embracing cryptocurrency as an alternative way to build wealth. All this is made easier by innovative platforms that lower the barrier to entry.
Corona makes the case for crypto
It has become clear that the economic shock of the pandemic will not be done away with by 2021. Decisions being made by governments to reopen national economies will be felt far in the future.
Record unemployment in the US and Europe poses challenges that current systems are struggling to meet: to make sure people have enough to survive, to prop up markets and businesses, and to maintain demand.
In order to do this, the distribution of money will have to modernize. The US stimulus package, delivered through a horribly inefficient bureaucratic patchwork, highlighted the flaws in an old, broken system and brought the discussion of the digital dollar back to the table. Meanwhile, China's own digital Yuan is underway. Proposals such as UBI, tentatively rolling out in Spain, also pose organizational challenges that digital assets can meet.
To safeguard against future shocks, monetary systems of the future should be fast, efficient, scalable, and where possible decentralized. For the younger generation bearing the worst of the crisis, the cryptocurrency community already shows how things can be done.
The hope of the disenfranchised
The demographics of cryptocurrency adoption according to a recent report from CoinMarketCap show increased interest in digital assets in the first quarter of 2020. More significantly, this was most pronounced among the young, among women, and also in regions outside the US, many of which would be termed emerging markets (usually with unstable currencies). The highest user growth was in India, Pakistan, Colombia, Canada, and Nigeria. Greece and Romania were the countries with the most female user growth.
CoinMarketCap reported a 43.24% growth in interest from female users on its platform and a 46.04% quarterly growth in interest from young adults. A quote from the report observes that: "In relation to the youth user segment (aged 18-24), the continent of Oceania saw the biggest percentage jump of 151.95%, followed by Africa with 91.47%." In short, demographics that are left behind in the current dollar-dominated system see the emancipatory potential of cryptocurrency.
And why shouldn't they? A youth that is increasingly aware of global economic and social issues will naturally turn to their main advantage over their elders—they have more trust in technology.
The importance of platforms in building trust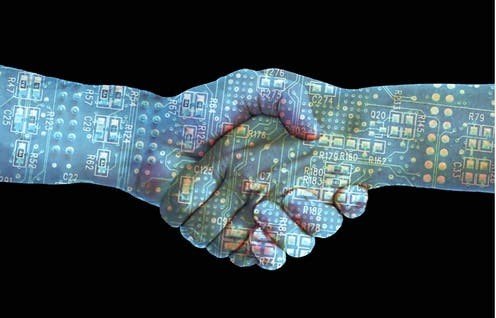 Cryptocurrency's increased popularity isn't just about…


Read more:Amid the Crisis, a New Generation Is Ready for the Crypto Revolution | NewsBTC