Singapore, July 04, 2020 (GLOBE NEWSWIRE) — Having become an entrepreneur at just 16 years old, Stelian Balta is a voracious reader and global investor. He founded HyperChain Capital, one of the earliest and most prestigious crypto funds in the world.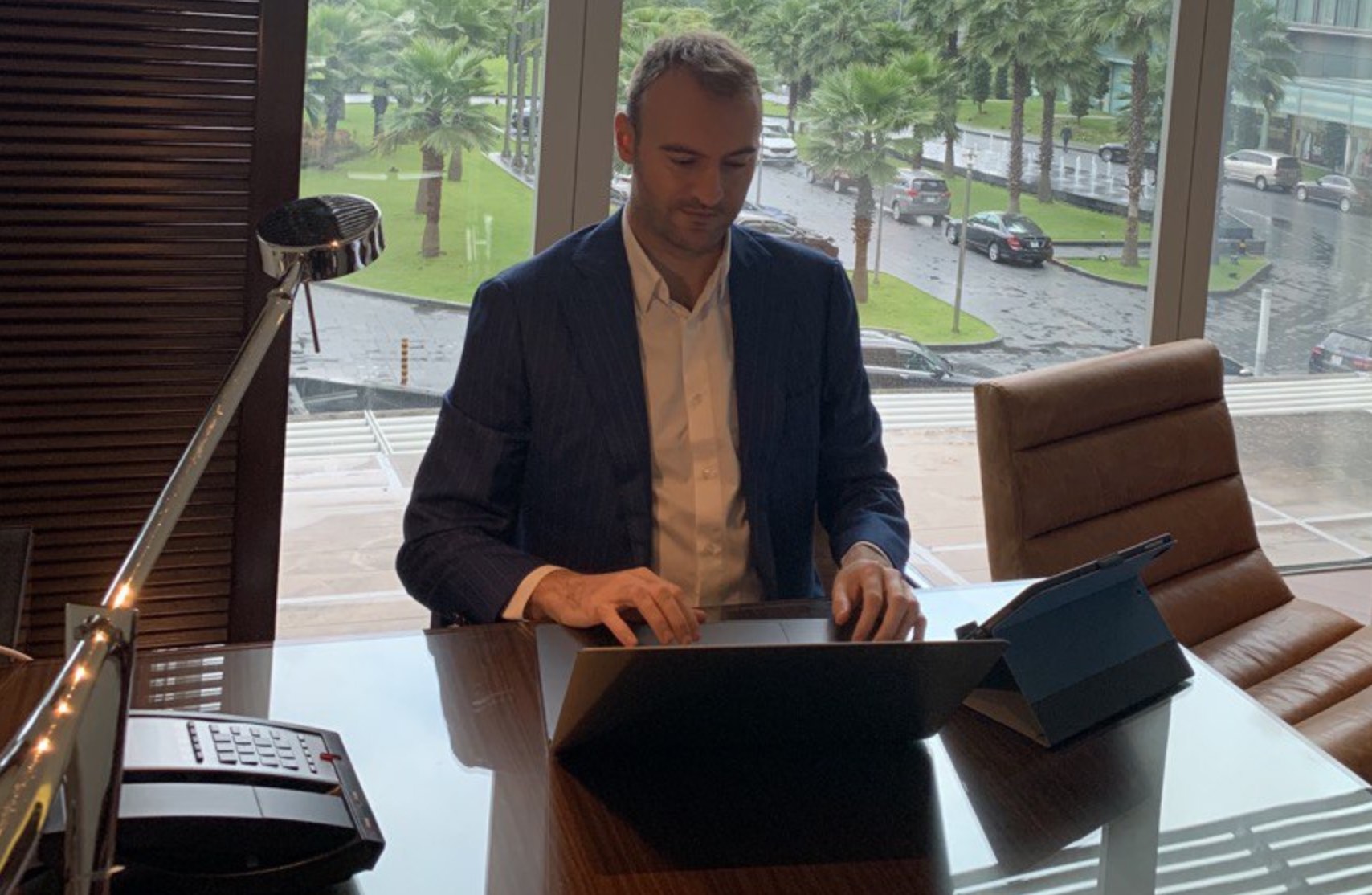 Hello Stelian, could you please tell us a little bit about yourself and your background? what's your story?
At the age of 16, I started designing and creating online games. I've established my first company during the 1st year of college and dropped out of college soon afterwards. My journey in the blockchain industry began with creating trade engines for crypto exchanges and with the proceeds I bought Bitcoins. I participated in the first ICO in 2013, and since then, I helped several blockchain projects raise more than $250 million dollars and invested in more than 40 projects and companies. Currently I am the founder of HyperChain Capital and we work hard every day with our partners and companies to build a healthy ecosystem in this new decentralized global system.
What inspired you to become an entrepreneur instead of choosing conventional corporate jobs?
I've always loved to experiment and build things and being an entrepreneur allowed me to do that. I started with nothing, the lack of support and lack of money can be very frustrating initially, but after you embrace failure and accept that it is part of how things work, starting a company is much easier.
When did you first start investing in blockchain, web 3.0 projects?
I got into the crypto ecosystem in 2013, after I made an exit from my previous mobile games company. We were one of the first participants in the first ICO in 2013 and since then we invested in more than 40 projects or companies worldwide.
Why did you sell your successful game company and invest in a blockchain company?
After 5 years in the games industry, I felt very close to the digital assets market, because we created games and monetized them through virtual goods. Getting in the crypto market was a pragmatic and logical step to do, considering my work experience. Because of our experience in virtual goods, we were one of the first supporters and investors in Wax blockchain, the safest and most convenient way to create, buy, sell, and trade virtual items – to anyone, anywhere in the world.
What gave you confidence to be doing business in a volatile industry? Did you ever consider it a risk?
Any startup or business has a huge level of risk. Our main strategy was to invest in people, to be there from the first discussions around the idea and plans and help them with strategy, funding and processes. There are many unknowns, but being there in the field with the entrepreneurs I think is a good strategy to mitigate risks. 
How do you feel about the global blockchain and digital currency industry's future? Where's it headed from here?
I've been close to this industry since 2013. We've been through very bad times…


Read more:Bringing Innovation With Decentralized Projects, An Interview With Serial