If earlier almost all assets rose, today, the situation has changed. The current mood of both the stocks market and cryptocurrency one is neutral as there is no vivid dominance of buyers or sellers. In terms of the traditional market, such shares as Tesla (TSLA) keeps rising, while among the digital assets, altcoins are showing their best.
The rate of the leading crypto has almost unchanged over the last week. The volatility level has also decreased which means that the coin keeps consolidating efforts for a sharp move up or down.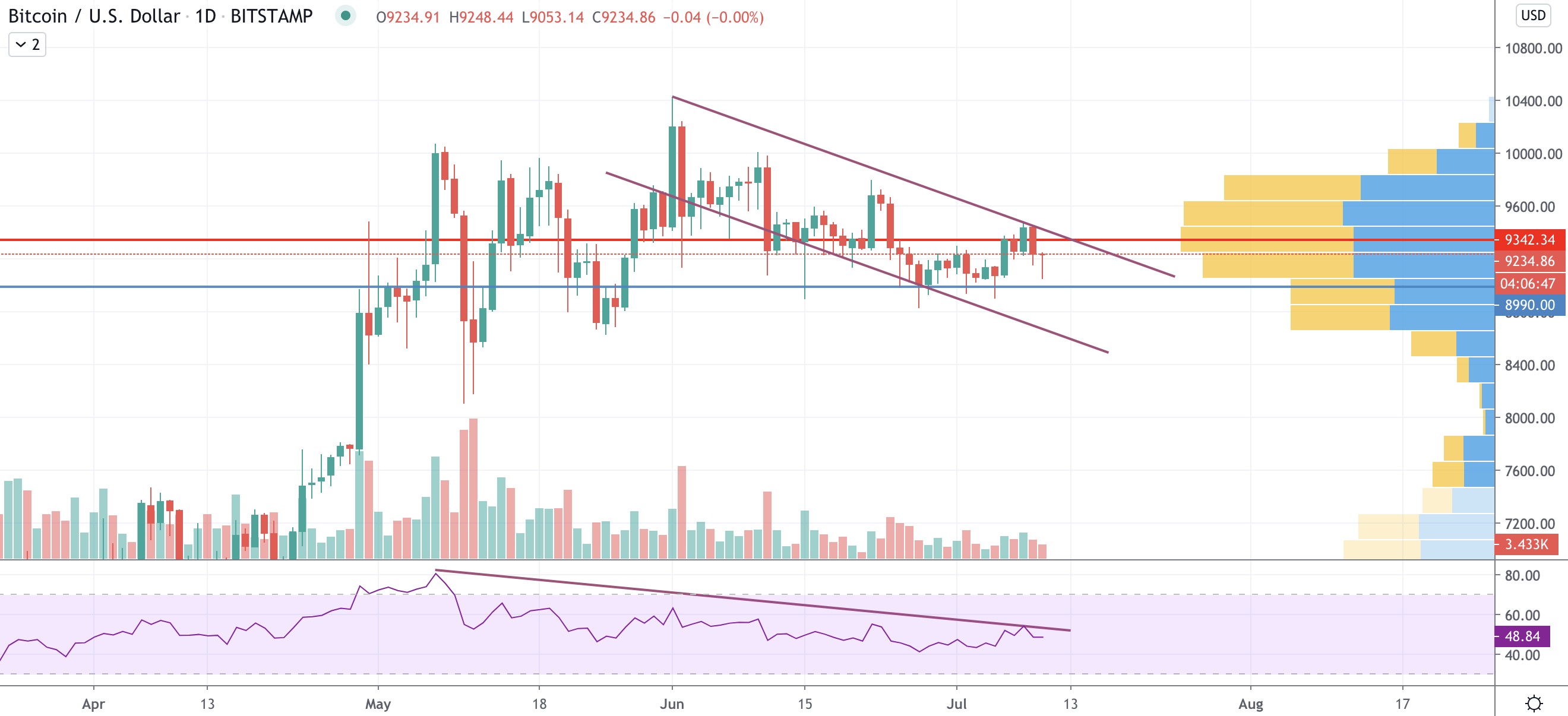 Image source: TradingView BTC
According to the daily time frame, Bitcoin is locating in the falling channel since the start of June 2020. It is unlikely to expect a sharp up move at the moment, as buyers have no power for that based on the trading volume. Also, there is a bearish divergence on the RSI indicator. All in all, traders might expect a continued drop to around $8,990 soon.
Bitcoin is trading at $9,239 at press time.
The S&P 500 index is looking positive, however, not that much as was in May. It could not fix above 3,200, having confirmed the bears' pressure.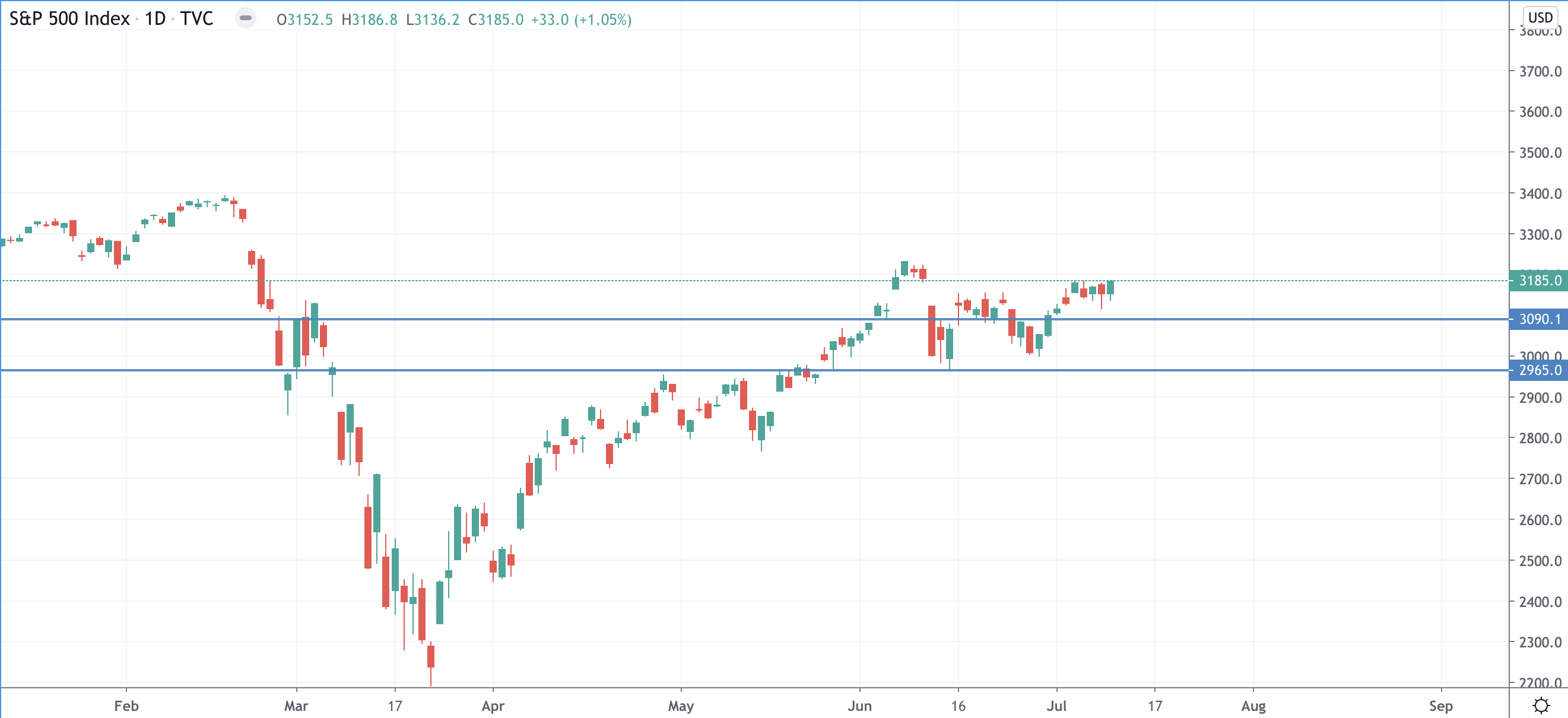 Image source: TradingView S&P 500
The technical picture of S&P 500 is similar to that one of Bitcoin (BTC) as neither bulls nor dears are dominating. The trading is taking place in the range between 2,900 and 3,100. In this case, the more likely scenario is a retest of the bottom of the channel at 2,965. If sellers fix below it, the bearish option will become relevant.
S&P 500 is trading at 3,185 points at press time.
Tesla (TSLA) is the top gainer from our list. The asset has added 60% to its value over 11 days.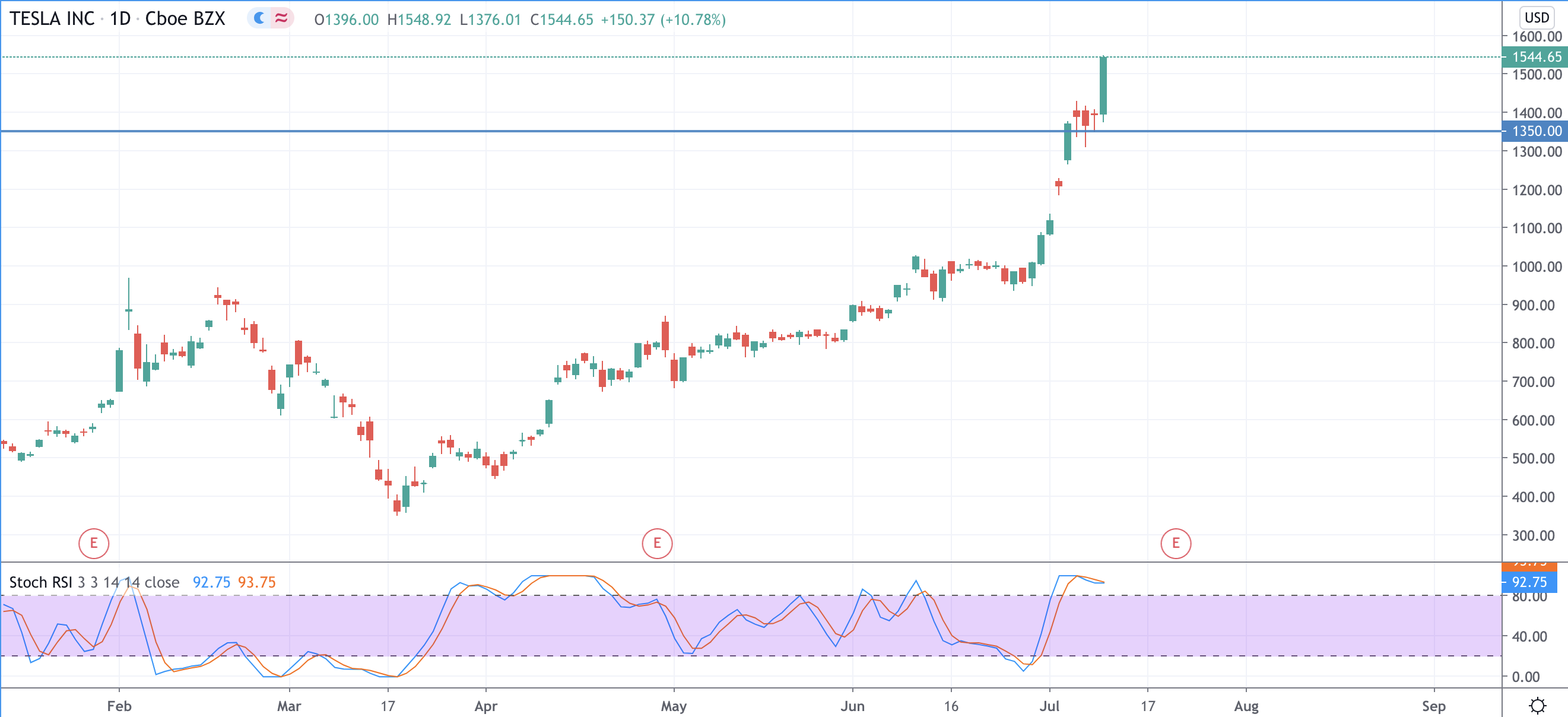 Image source: TradingView TSLA
The growth might continue, however, a slight correction is a more likely option as the Stochastic RSI indicator has already achieved the overbought zone. If such a scenario occurs, the nearest support is located around the $1,350 mark.
TSLA is trading at $1,544 at press time.
Facebook (FB) is following Tesla's price action as the asset has successfully bounced off the support at $210.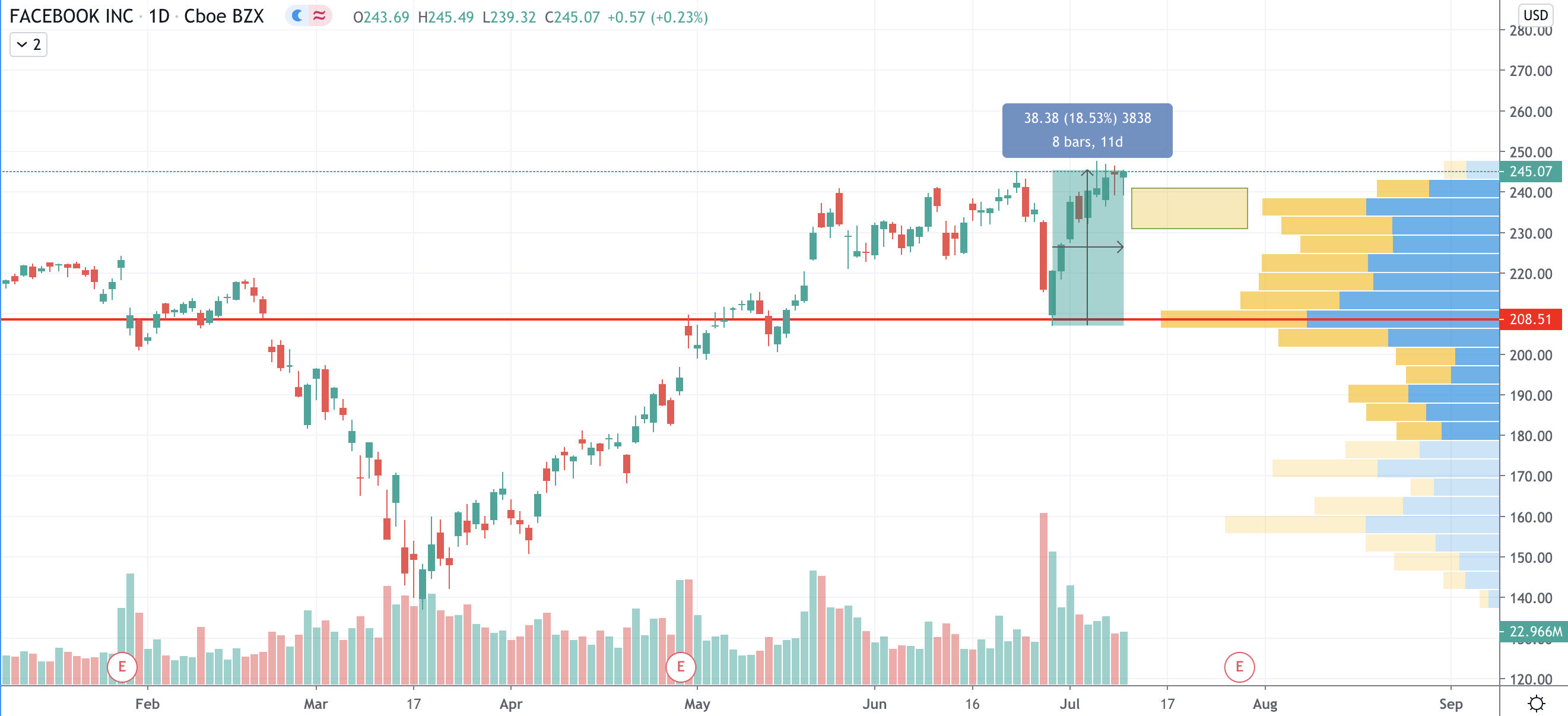 Image source: TradingView FB
Facebook (FB) ha rocketed by almost 20% over 11 days. From the technical point of view, there are low chances for the continued rise from the current levels as the trading volume keep going down. Also, there is not enough liquidity to push the stock higher. Summing up, the sideways trading in the yellow range of $230-$240 is the more probable option for the nearest days.
Facebook is trading at $245.07 at press time.


Read more:Bitcoin (BTC), S&P 500, Tesla (TSLA), Facebook (FB) – The Rally Continues but not for