An army of more more than 200 fake "traders" based in Ukraine have been persuading victims all over the world to part with their savings, according to a whistleblower from the operation who describes it as a huge investment scam.
British and Australian victims of a sophisticated enterprise were apparently lured by fake ads posted on Facebook and mobile phone games featuring celebrities such as Gordon Ramsay, Hugh Jackman and the moneysaving expert Martin Lewis.
After responding to the ads, the whistleblower alleges that unsuspecting victims were contacted by call-centre workers operating in a building in the heart of Kyiv's business district, promising lucrative investment opportunities.
But the investments in bitcoin, commodities and foreign currencies all appear to be fake, as do the follow-up calls from companies telling victims that they could help them recover the losses.
Investors in the UK and Australia are among thousands of people caught up in the apparent scam, which is allegedly being run from two floors of a respectable office building in the Ukrainian capital. Some have lost their life savings to fraudsters.
Details of the operation have been leaked by a whistleblower who provided the Swedish daily newspaper Dagens Nyheter with secretly filmed footage, internal company documents and testimony about its practices. The material has been seen by the Guardian and other partners in the Organized Crime and Corruption Reporting Project (OCCRP).
According to the whistleblower, the fraudulent investment operation made $70m (£55m) last year. The information he supplied also suggests that:
• Victims of the scam were persuaded to install software on their computers and phones that gave fraudsters access to their bank details.
• Accounts were faked showing huge returns to encourage people to trust the company and invest more.
• Fake traders were disparaging about their victims in internal company postings, repeatedly remarking how they had "fucked" unsuspecting investors.
• Members of the "retention" team at the firm, which was tasked with making 300 calls a day to extract more money from investors, were rewarded by commission-based payments according to how much money they persuaded victims to hand over.
The whistleblower said the purpose of the retentions department, which he worked in, was to "squeeze the money" from clients until they were down to "the last cent". He added: "It's money from accounts, it's money from their wages, even they push the clients to borrow money from the banks."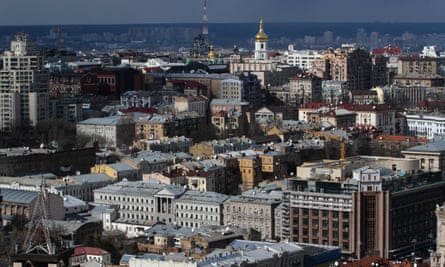 Victims were allegedly contacted by call-centre workers in the Ukrainian capital, Kyiv.

Photograph: NurPhoto/NurPhoto via Getty Images
The whistleblower identified a Ukrainian company called Milton Group as the firm behind the alleged scheme. It has no links to UK companies of the same or similar names. According to leaked documents, it operates a number of front companies including CryptoMB, Cryptobase and Vetoro Banc, which it…


Read more:Revealed: fake 'traders' allegedly prey on victims in global investment scam