PayPal, Bitcoin, and More!
This week, PayPal made headlines as they welcome cryptocurrency on its trading platforms, including Venmo! With the help of Paxos Trust Company, PayPal and cryptos combine. As a result, this opens a new frontier for digital trading that lets crypto owners use their currency in more ways than ever. This might be the green light for crypto traders to finally use cryptos on a day-to-day basis. As of right now, PayPal shall support cryptos including Bitcoin, Bitcoin Cash, Ethereum, and Litecoin. This feature is only accessible in the US. But, PayPal also announced future expansion of this feature in other countries, with more cryptocurrencies, coming in 2021.
Although other fintech companies allow their users to trade with cryptocurrencies, PayPal's global reach greatly ushers in a brighter future for digital currency. The day after this announcement, Bitcoin's price spiked to a peak that hasn't been seen since July 2019. This week, Bitcoin's price extended beyond $13,000 after only beginning the week around $11,760.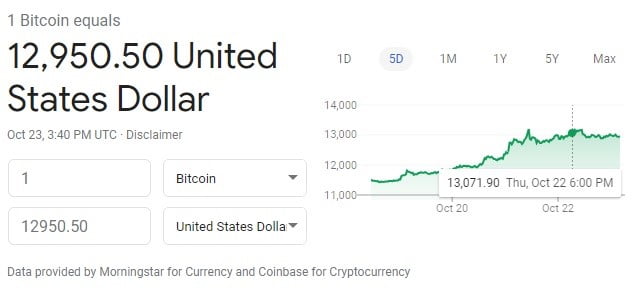 The first two months of the third quarter were the best months for D1 Capital Partners' public portfolio since inception, that's according to a copy of the firm's August update, which ValueWalk has been able to review. Q2 2020 hedge fund letters, conferences and more According to the update, D1's public portfolio returned 20.1% gross Read More
Furthermore, Ethereum, LiteCoin, and Bitcoin Cash were all up as a result of this news.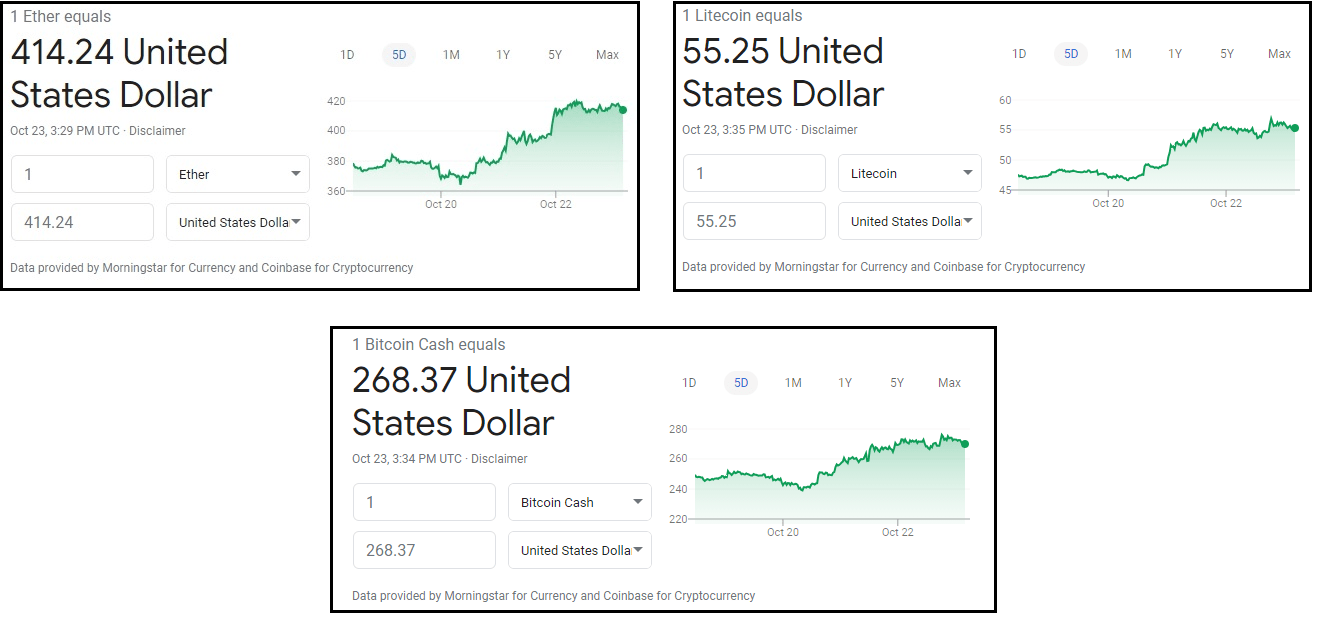 Enigma Securities' Head of Trading, Jordan Ettedgui, noted:
"As the crypto market matures over time, institutional clients' demand for risk management and liquidity alternatives away from spot products continues to grow at an accelerated pace."
Because Paypal and cryptos are together at last, Bitcoin, Ethereum, Litecoin, and more cryptos have the space to further take root and grow. This new frontier can potentially help stabilize cryptocurrencies and make them less volatile. In case you didn't know, what affects Bitcoin price is basically supply and demand. Now that Bitcoin has the potential for use in more common commerce, Bitcoin's price may continue to rise from demand. But, eventually, it may stabilize as it becomes a more regular currency.
What Is Paxos?
One of the first questions you may be asking is what is Paxos?
Paxos Trust Company began in 2012 with the focus to "re-build the infrastructure of finance." Basically, this pioneer seeks to bring more power to the individual consumer to offer equal access and establish a more fluid economic system.
Paxos' first incredible achievement was launching iBit exchange in Singapore. Later, in 2015, the NY State Department of Financial Services gave them a limited-purpose trust charter to set up Paxos as the first company both approved and regulated for offering cryptocurrency products. Thanks to this massive achievement, Paxos today is a recognized name of the blockchain…