The crypto market is booming, the market capitalization of the cryptocurrency network is now above $758.06 billion. This is higher than the market capitalization of Tesla. This is the highest it has ever been, and it still threatens to go even higher.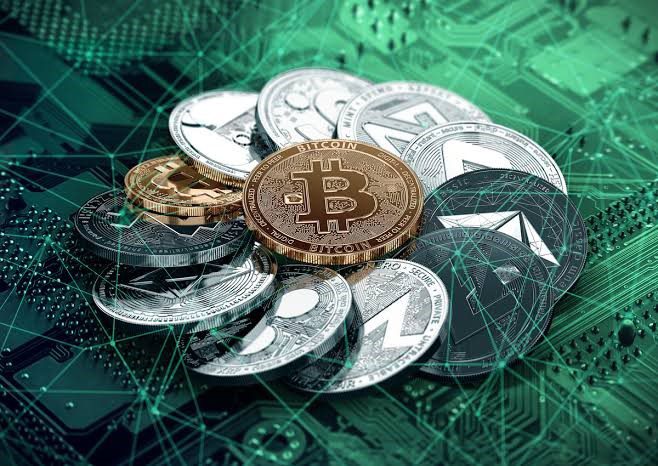 This increases the profitability of the market, keeps attracting the notice of investors. Recently, the cryptocurrency market has seen a sizeable influx of new investors, ready to stake money in the growing enterprise.
But lack of information and the relative newness of the market as compared to more traditional products such as stocks, bonds, and fiat currencies that have been around for years, has made a lot of investors insecure about investing in the crypto market.
In this article, we discuss two unique crypto investment platforms, and we give you reasons why you should invest in cryptocurrencies through them.
Grayscale investments

Grayscale Investments is not your typical buy and sell platform or a cryptocurrency wallet that offers extensive services. Grayscale represents the next stage of investment, in the cryptocurrency market.
Grayscale, a subsidiary of the digital currency group, is currently the largest digital currency asset manager. Grayscale offers investors exposure to the digital currency, in the form of products, that is, investors buy shares through trusts and funds that hold a large number of cryptocurrencies, with share value near enough to the price of cryptocurrency bought.
Some products offered include:
Grayscale Bitcoin Trust (OTCQX: GBTC), Grayscale Bitcoin Cash Trust (OTCQX: BCHG), Grayscale Ethereum Trust, (OTCQX: ETHE), Grayscale Ethereum Classic Trust (OTCQX: ETCG), Grayscale Litecoin Trust (OTCQX: LTCN), and Grayscale Digital Large Cap Fund (OTCQX: GDLC)
These funds are listed on public stock exchanges and anyone can trade shares in them.
A major question usually asked is, "why should I buy shares offered by grayscale investments, when I can buy the digital currency directly?"
First of all, when buying cryptocurrencies there is a list of worries investors have which include:
How to store it
The outcome of investment when a key is lost or the password to the wallet is forgotten
Fear of getting hacked or scammed
Grayscale solves this problem for investors. Grayscale stores and safeguards each product's digital assets, with multiple security protocols that include: offline storage, multiple encrypted private key shards, usernames, passwords, and 2 step verification. These protocols are designed by experienced security, financial and technological professionals. These protocols are tested and proven.
    Secondly, purchasing large orders of digital assets can be a daunting task, few…


Read more:Best Cryptocurrency Investment Platforms For Beginners | TechBullion