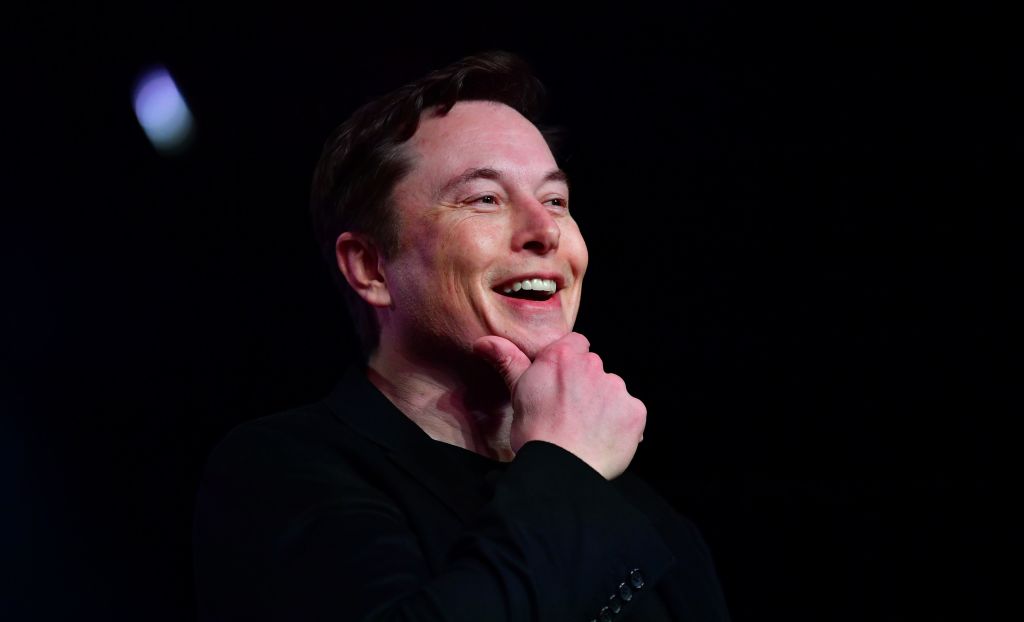 This is Bloomberg Opinion Today, an ESG ETF of Bloomberg Opinion's opinions. Sign up here.
Today's Agenda
What If GameStop, But Green?
Back in this newsletter's day, people bought stocks for good, wholesome reasons, such as making money, getting wealthy and becoming rich. Simple American values. Nowadays young whippersnappers buy stocks because of boredom or all their friends on the computer are buying them.
Something must be done, so Congress had hearings today about what happened to GameStop stock that one time everybody on the computer got together and made it go up 11,000 percent for a few days. They will probably decide there's really nothing wrong with it and nothing needs doing about it, writes Matt Levine. Because no laws seem to have been broken, given there's no law against buying stocks because it seems fun.
And plenty of people buy stocks for other nontraditional reasons these days without anybody holding hearings about it. Environmental, social and governance investing, or ESG, is theoretically about making money; the idea is that companies that don't actively destroy the environment or society or run themselves like Tony Soprano's crew will make more money in the long run. The trouble is these stocks haven't shown they can outperform the broader market, writes Nir Kaissar. On the one hand, this suggests these stocks aren't in a bubble. On the other hand, people may soon tire of buying them for virtue-signaling reasons if they keep not making any money.  
"Green" bonds, at least, don't seem to have this problem. Mark Gilbert compares two German bonds issued at the same time — one green, one sooty — and finds the green one is winning, by a bit: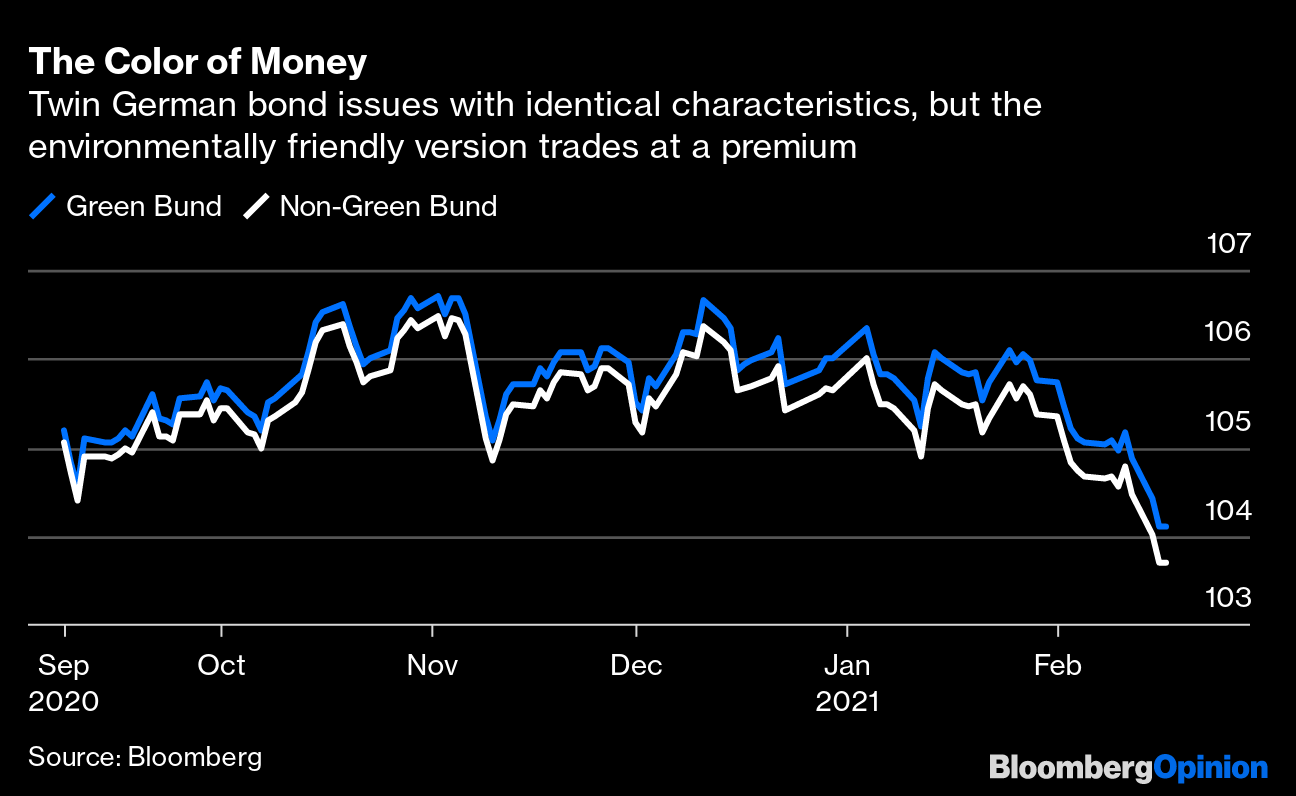 And a few companies combine the best of both meme-investing worlds: Tesla is a Reddit hero but also a quintessential ESG stock. On the latter score, it could be doing better, David Fickling argues; its electric cars aren't completely green, given they often use dirty power to charge up. Tesla should open up to investors about this. Then again, as Tesla keeps proving again and again, nothing matters to the kids these…