Elon Musk has made an estimated $1 billion betting on Bitcoin, but Bill Gates warns that anyone with less money than the electric carmaker should "probably watch out."
Both billionaires have a point.
Musk appeared to ballyhoo Bitcoin following his investment and has playfully tweeted about Dogecoin, a cryptocurrency launched as a parody. Musk is making money on crypto, and his often light-hearted tweets suggest he's laughing all the way to the bank.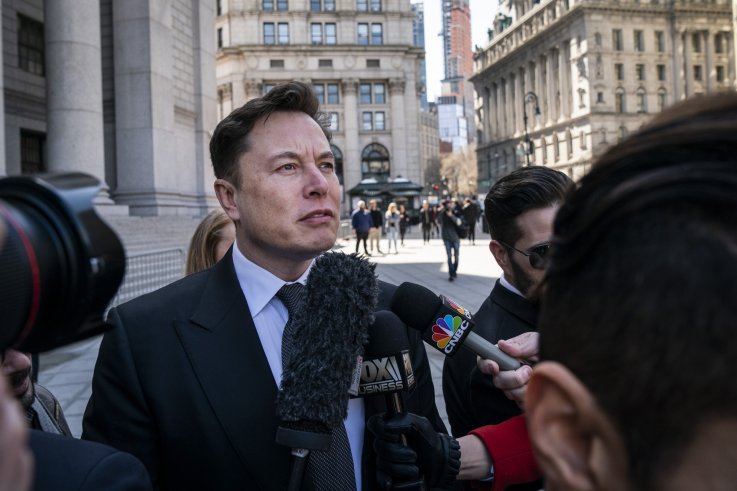 Tesla CEO Elon Musk arrives at federal court, April 4, 2019 in New York City.
Drew Angerer/Getty
Gates appears to be concerned about individual investors who may be dazzled by Bitcoin's recent rise.
"Elon has tons of money and he's very sophisticated, so I don't worry that his Bitcoin will sort of randomly go up or down," Gates told Bloomberg in an interview. "I do think people get brought into these manias who may not have as much money to spare. My general thought would be that if you have less money than Elon, you should probably watch out."
In a follow-up exchange on an invitation-only chat line, Gates said he hasn't invested in Bitcoin, preferring to put his money into companies "that make products."
The different attitudes of Gates and Musk may, in part, reflect a generational difference. Gates was born in 1955, 16 years before Musk made his earthly debut.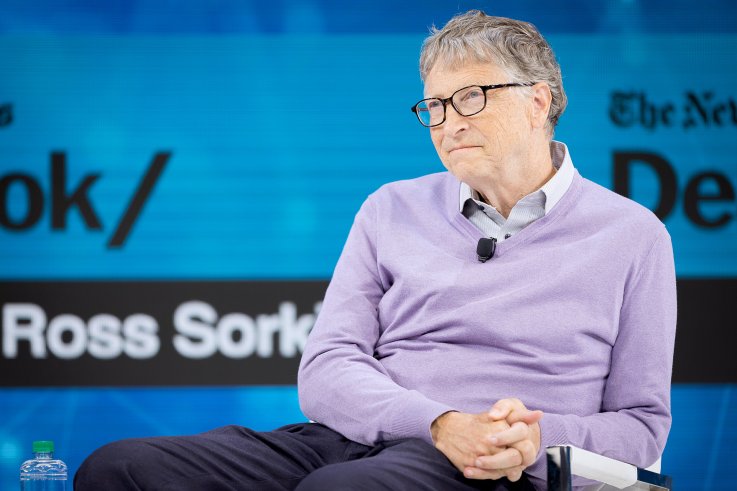 Bill Gates is shown above onstage on November 06, 2019 in New York City. He has since said he hopes President Joe Biden's $1.9 trillion coronavirus relief plan can be better targeted.
Photo by Mike Cohen/Getty Images for The New York Times/Getty
"Musk is very much seen as the rebel with little regard for traditional ways of doing things," Jason Deane, Bitcoin analyst at Quantum Economics in London, told Newsweek. "Gates, while once having had a similar rebellious streak, is now considered very conservative and almost entirely focused on his philanthropic duties."
Perhaps it's just that Gates has moved on, he said.
"It could simply be that Gates considers this next chapter of technical and financial development largely irrelevant to him, given his long list of achievements," Deane said, "whereas Musk feels this could well be an important development that industry leaders like him simply must embrace going forward."
The Microsoft co-founder has invested heavily in farmland, snapping up about 242,000 acres nationwide, making him the nation's biggest owner of agricultural land.
Bitcoin and other cryptocurrencies are highly speculative, and some analysts say they represent little more than hope for future price appreciation. So far, that's been a good bet.
Bitcoin gained about 400% in the last 12 months. But last month the cryptocurrency plunged from $58,356, an all-time high, to a recent low of $45,501, a drop of 22.3%.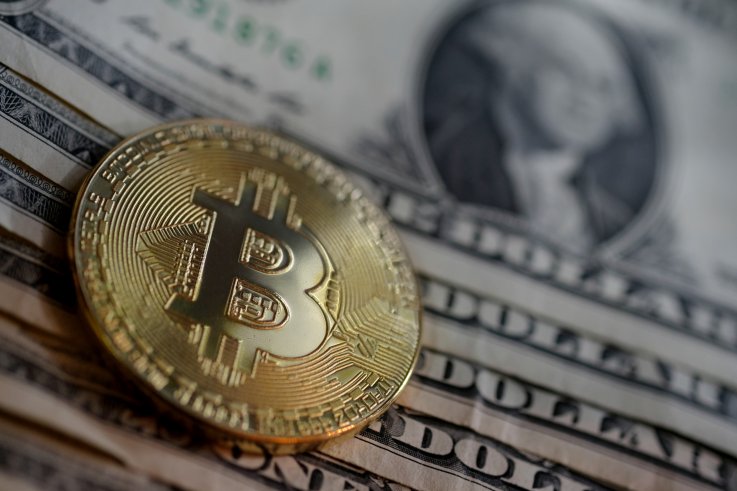 A visual representation of cryptocurrency Bitcoin is placed on U.S. dollar bills in this photo illustration on January 13, 2018, in The Hague, Netherlands.
Yuriko Nakao/Getty


Read more:Billionaire Bitcoin battle: Elon Musk praises crypto, Bill Gates warns investors to