If you're ready to buy your first Bitcoin, make sure you do it safely.
Ready to buy your first Bitcoin? You might be buying because you believe in its original ideology or think it's a solid investment. Or perhaps you want to put some Bitcoin aside for your children. Whatever your reason, it's important to keep your investment safe.
What is Bitcoin? And what are the risks?
Bitcoin is a digital currency that was launched in 2009. It's stored using something called blockchain technology — essentially a chain of decentralized data blocks. There are now thousands of cryptocurrencies, but Bitcoin was the first and remains the largest.
If you want to buy Bitcoin safely, you'll need to consider the risks.
Cryptocurrency is extremely volatile. This year alone, Bitcoin has gained over 200% but has seen its fair share of crashes. And even though a reputable exchange or brokerage can help protect your investment, you're still going to want to pay attention to how you can safely buy and store your Bitcoin.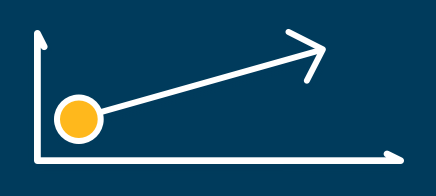 The Ascent's picks for the best online stock brokers
Find the best stock broker for you among these top picks. Whether you're looking for a special sign-up offer, outstanding customer support, $0 commissions, intuitive mobile apps, or more, you'll find a stock broker to fit your trading needs.
See the picks
Keep reading to learn how to minimize those risks and buy Bitcoin safely.
1. Research
The best way to handle this high-risk investment is to know what you're investing in and have a strategy.
Buying cryptocurrency is similar to buying stocks, but it is still in its infancy stage. That's one of the reasons it's so volatile. And with over 4,000 currencies out there, you have a lot of options to explore. Unfortunately, there isn't a crypto equivalent to an index or mutual fund to help guide you. You'll have to look into individual coins for yourself and decide which ones you believe will be profitable in the long term.
And you also won't have the same protections. If you buy stocks and the brokerage fails, the Securities Investor Protection Corporation (SIPC) provides coverage to protect your investments. If your money is in the bank, it will be FDIC insured. You're not quite entering the wild west, but some of the protections we take for granted don't exist with Bitcoin.
2. Choose your exchange or brokerage wisely
There are several ways you can buy Bitcoin, including an exchange, a brokerage, a Bitcoin ATM, or a peer-to-peer network. Check out our list of the best places to buy Bitcoin to find the right option for you.
Many cryptocurrency exchanges have resources available for beginner investors. And all the reputable firms have invested heavily in security and anti-hacking measures.
To help you choose the right exchange or brokerage, here are some things to consider:
Buying your first stocks: Do it the smart way
Once you've chosen one of our top-rated brokers, you need to make sure you're buying the right stocks. We think there's no better place to start than…


Read more:5 Steps to Safely Buying Bitcoin