Ethereum's capabilities could eventually overshadow Bitcoin.
Two words sum up Mark Cuban's love for Ethereum: Smart contracts.
Smart contracts, also known as self-executing contracts, are behind two of the biggest investment trends that have taken off this year:
Non-fungible tokens (NFTs)
Decentralized finance (DeFi) applications
And Cuban thinks they are only the start. Thanks to smart contracts, Cuban believes Ethereum, the world's second-biggest cryptocurrency, can overshadow Bitcoin. That's because Ethereum offers a lot more functionality than industry giant Bitcoin.
Keep reading to learn more about smart contracts and how they run on the Ethereum blockchain.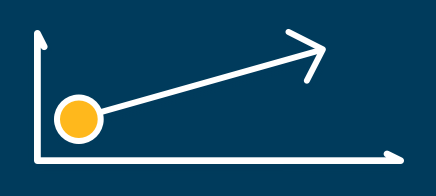 The Ascent's picks for the best online stock brokers
Find the best stock broker for you among these top picks. Whether you're looking for a special sign-up offer, outstanding customer support, $0 commissions, intuitive mobile apps, or more, you'll find a stock broker to fit your trading needs.
See the picks
What is Ethereum?
Today, Ethereum is the second biggest crypto by market cap. Some call it the silver to Bitcoin's gold. It uses the same blockchain technology as Bitcoin, but it is faster and can do more.
As Cuban recently told Unchained podcast, Ethereum can unlock a host of potential business applications that just wouldn't be possible with Bitcoin.
Where Bitcoin is a store of value — something like gold that you can buy, and it will hold its value or appreciate over time — Ethereum is an engine that can power all kinds of disruptive applications.
He said Ethereum has a lot more built-in utility. "Just the ability to use smart contracts organically and natively is a significant difference right now."
That brings us to the question of what exactly a smart contract is. These digital contracts are small pieces of code recorded in the Ethereum blockchain ledger. That way, no party can retroactively alter the agreement. Smart contracts can cut out the middleman in all kinds of transactions.
For example, one insurance company is experimenting with a self-executing policy that automatically pays farmers in the event of certain weather conditions that damage their crops. This has the potential to:
Increase transparency
Make claims processing faster
Decrease insurance premiums
Non-fungible tokens and DeFi use smart contracts
Cuban is a big fan of NFTs. These digital collectibles use smart contracts to verify authenticity and ownership. There are all kinds of NFTs, from music and art to sports trading and in-game items.
Buying your first stocks: Do it the smart way
Once you've chosen one of our top-rated brokers, you need to make sure you're buying the right stocks. We think there's no better place to start than with Stock Advisor, the flagship stock-picking service of our company, The Motley Fool. You'll get two new stock picks every month from legendary investors and Motley Fool co-founders Tom and David Gardner, plus 10 starter stocks and best buys now. Over the past 17 years, Stock…