Kansas City Chiefs tight end Sean Culkin, who recently announced to the world he's converting his 2021 salary into Bitcoin, is now leading the NFL as the expert on cryptocurrency.
"I've been getting a lot of questions about crypto privately from guys in the league, and we're seeing more and more teams and players getting involved," he told FOX Business. "It wasn't that long ago that only a few of us knew what it was all about. But players understand firsthand that fiat currency depreciates over time, and they tend to grasp the concept of Bitcoin as a store of value right away."
The millennial pro athlete, who has a degree in finance and is working on an MBA, said he doesn't feel payment in cryptocurrency is risky at all. 
"Bitcoin is sound money — meaning it can transfer its value across time and space. It is a monetary network that allows individuals to be their own bank and protect their savings from the inflationary environment the world operates in today." 
He said that Bitcoin today is comparable to gold in generations past.
"Gold is valuable because individuals deem it so. A big reason for that is due to its scarcity when considering its high stock-to-flow ratio — a reflection of its current stock and how much issuance occurs each year. As the price of gold rises, miners are incentivized to increase production output, resulting in supply exceeding demand and lowering its price. It's also very hard to verify the total supply of gold."
The 27-year-old tight end said finance in the future won't be grounded on actual reality but will live mostly in the digital realm.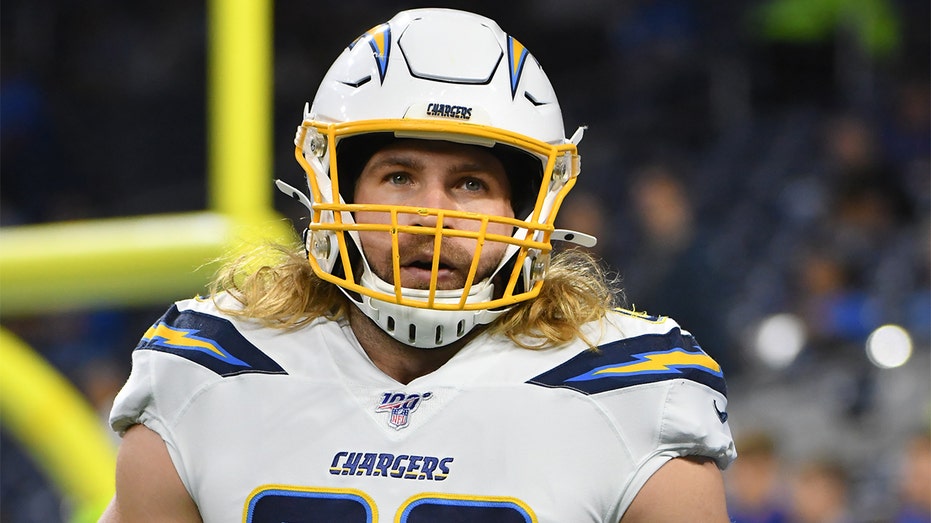 "Bitcoin has similar properties, except that its algorithm is very transparent about the current supply, and how much is to be mined. Right now, Bitcoin's stock is about 18.7 million, with a maximum supply of 21 million to be mined over time. As the price rises and miners are incentivized to produce more, it becomes harder to do so over time due to the system's halving process, which occurs every four years. Each halving cycle means miners have to work twice as hard to produce the same amount of Bitcoin. Bitcoin is inflationary resistant. It also offers more utility and scalability than gold due to its technological properties — value can be transferred anywhere with Bitcoin without the friction that comes with gold — transportation, security, time. Bitcoin is digital gold that is more conducive to future generations' use of technology."
Culkin said he is looking to build generational wealth for the future of his family.
"In recent years, if you denominate the S&P500 by the Fed's balance sheet, the chart is flat. And that can be said for other asset classes. Most assets are offering negative real yields right now, and if they are…


Read more:Why NFL's Sean Culkin is encouraging pro athletes to bank on Bitcoin, cryptocurrency