It's the second-largest cryptocurrency, and it has delivered remarkable gains over the last five years.
Cryptocurrency has gone through massive highs and soul-crushing lows, but one thing is certain. Investors who put their money in the right coins and gave them time to grow are very happy right now.
That's the case with people who put money in Ether, the native cryptocurrency on the Ethereum blockchain. A $10,000 purchase of Ether five years ago would now be worth $1.85 million, for a return of over 18,000%.
Turning $10,000 into nearly $2 million is life changing. With that much money, you could buy the car and home of your dreams, and still have enough left over for a large retirement nest egg. And some investors think that this could be just the beginning for Ether.
Start your journey to financial success with a bang
Get free access to the select products we use to help us conquer our money goals. These fully-vetted picks could be the solution to help increase your credit score, to invest more profitably, to build an emergency fund, and much more.
By submitting your email address, you consent to us sending you money tips along with products and services that we think might interest you. You can unsubscribe at any time.
Please read our Privacy Statement and Terms & Conditions.
What are Ether and Ethereum?
Ether is the cryptocurrency with the second-largest market cap. The reason it has been so successful is because it's the cryptocurrency for Ethereum.
Ethereum essentially took the idea behind Bitcoin, using a blockchain for recording crypto transactions, and expanded on it. It allows people to build apps on the Ethereum blockchain, which is why it's considered programmable.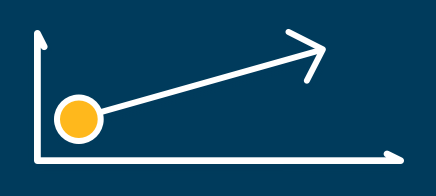 The Ascent's picks for the best online stock brokers
Find the best stock broker for you among these top picks. Whether you're looking for a special sign-up offer, outstanding customer support, $0 commissions, intuitive mobile apps, or more, you'll find a stock broker to fit your trading needs.
See the picks
The Ethereum blockchain can also be used for smart contracts. A smart contract is a self-executing contract with the terms written into the code. This capability is one of Ethereum's biggest strengths, and it's why Mark Cuban loves Ethereum.
There are all kinds of potential uses for smart contracts, but here are few examples:
A smart contract could execute a payment for a supply shipment once there's delivery confirmation.
An insurance policy with a smart contract could pay out automatically if certain conditions are met.
Healthcare providers could use smart contracts for insurance billing. Smart contracts could pay the provider after it sends a receipt for the service.
Transaction fees on the Ethereum blockchain are paid in Ether. As the Ethereum blockchain becomes more widely used, it should increase the demand for Ether and push the price up.
Ether's price over the years
For buyers who have stuck with Ether, the…


Read more:This Crypto Has Turned $10,000 Into $1.85 Million in 5 Years