---
Cryptocurrency isn't just for techies anymore…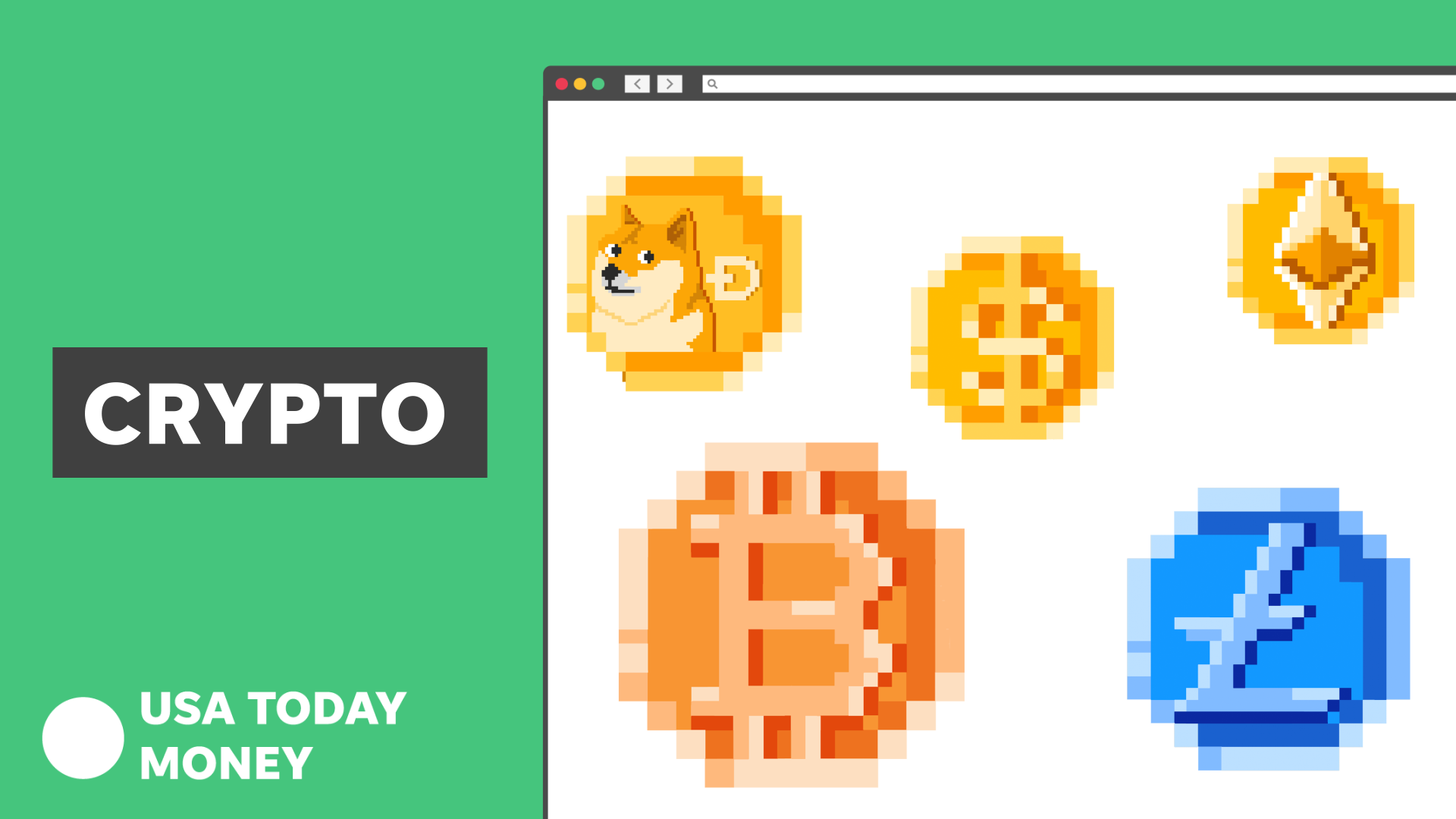 Bitcoin, Ethereum, Dogecoin: What to know before investing in crypto
From Dogecoin to Bitcoin to Coinbase, cryptocurrency is the hottest trend in investing right now. Here's what you need to know before buying in.
USA TODAY
If you're up on the recent headlines, it's clear that cryptocurrency has finally started its transition into a truly mainstream commodity. This observation is confirmed by a recent study by The Ascent on blockchain and cryptocurrency.
Our survey showed widespread interest in the burgeoning digital currency marketplace, and that interest doesn't seem to be limited to a collector's curiosity. There also seems to be a growing interest in various crypto-related products, from bank account integrations all the way to credit card rewards.
Indeed, a whopping 65% of respondents said they'd be interested in a credit card that offered crypto rewards rather than traditional cashback or points. Not surprisingly, credit card issuers have noticed this sentiment, too. At least one new crypto rewards credit card has been announced, and more are sure to follow if crypto continues to gain mainstream followers.
Cryptos are now in 401(k)s: Are they the right investment for your nest egg?
More: Venmo launching crypto feature to buy and sell Bitcoin, other digital currency
Of course, this news begs the inevitable question: What do you actually do with crypto rewards? Sure, you can just collect them; that's what many crypto owners have done for years. But do they have any practical value? As it turns out, there are a number of ways you can turn digital currency into tangible reality. Let's take a look at a few of them.
Cash it out
The most obvious way to get some good use out of your crypto is to simply cash it out. Sell your shares for cash, then move the money to your bank account. Once it's in your bank, you can spend it on anything you want.
While your future crypto rewards credit card may make it easy to turn crypto into cash or gift cards, it may wind up being easiest to transfer your digital currency to a popular cryptocurrency exchange platform. Time will tell.
Buy a fancy car
If you want to skip the middleman and go straight to the car dealer with your crypto in hand, you're in luck. Several major car brands, including Tesla and BMW, will accept crypto at a number of their dealerships.
Although we don't know much about future rewards credit cards, it's unlikely you'll get crypto rewards rates high enough to purchase a car. But if you can combine your rewards with crypto you already hold, you could wind up with a new luxury car in your driveway.
Not sure if your local luxury dealer takes crypto? Just ask — you never know if your Bitcoin can get you behind the wheel of something awesome.
Get a new computer
This one arguably makes the most sense of any product that should be bought with a digital currency. Popular online electronics retailer Newegg has jumped on the…


Read more:Crypto credit card rewards are on the horizon: What can you do with them?